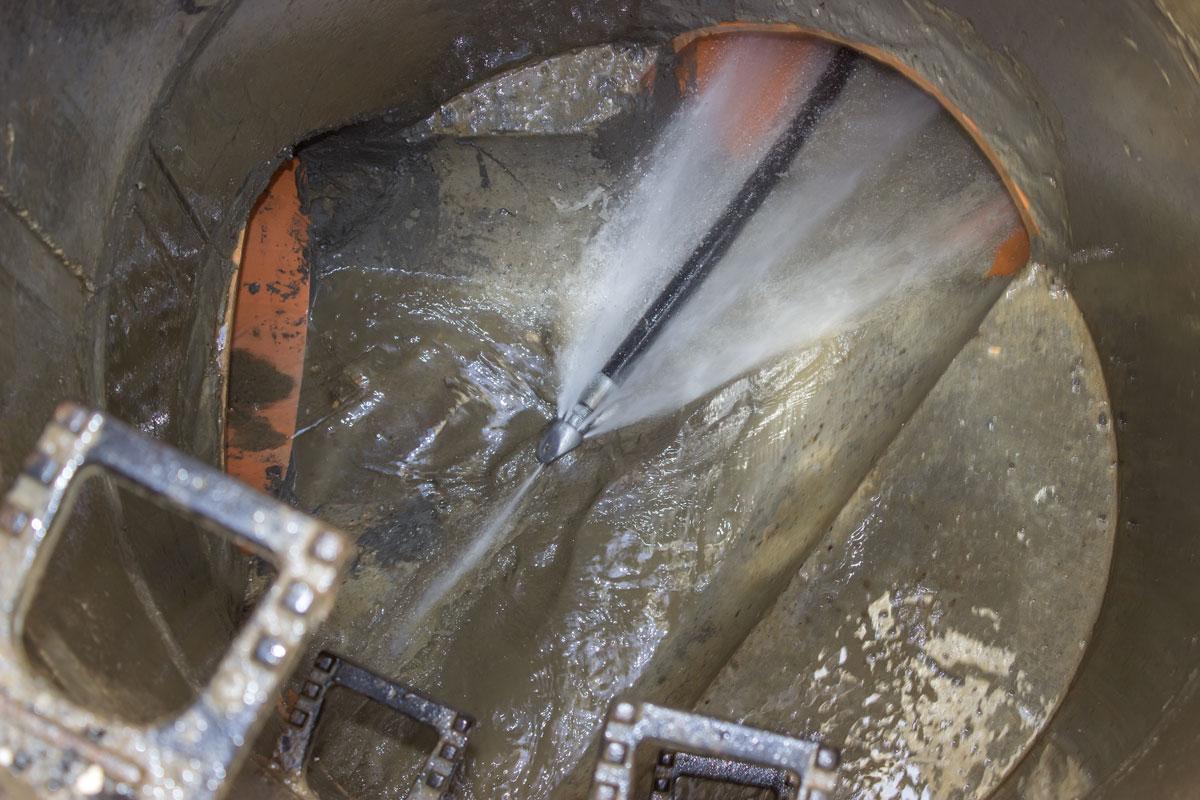 When slow drains, blocked drains or backup is plaguing your home or business, hydro jetting may be the solution you need. Hydro jetting is an effective type of drain and sewer pipe cleaning. In fact, no other method is as effective for your plumbing. Contact Benjamin Franklin Plumbing plumbers for drain cleaning.
The hydro jet uses highly pressurized water to thoroughly scour away clogs, some tree roots, and even difficult to remove grease. Hydro jetting is the gold standard for businesses such as restaurants that deal with routine drain and sewer clogs in their plumbing.
Our plumbers have a variety of tools available for drain cleaning, and it begins with a video pipe inspection. The inspection utilizes the latest technology with a waterproof, high-resolution camera attached to a flexible fiber optic cable transmitting a real time, clear image of the problem to a monitor as it is fed through the pipe. Ben Franklin plumbers are able to view the inside of the drain and sewer pipe, and provide an accurate diagnosis of the drainage problem, and an effective solution.